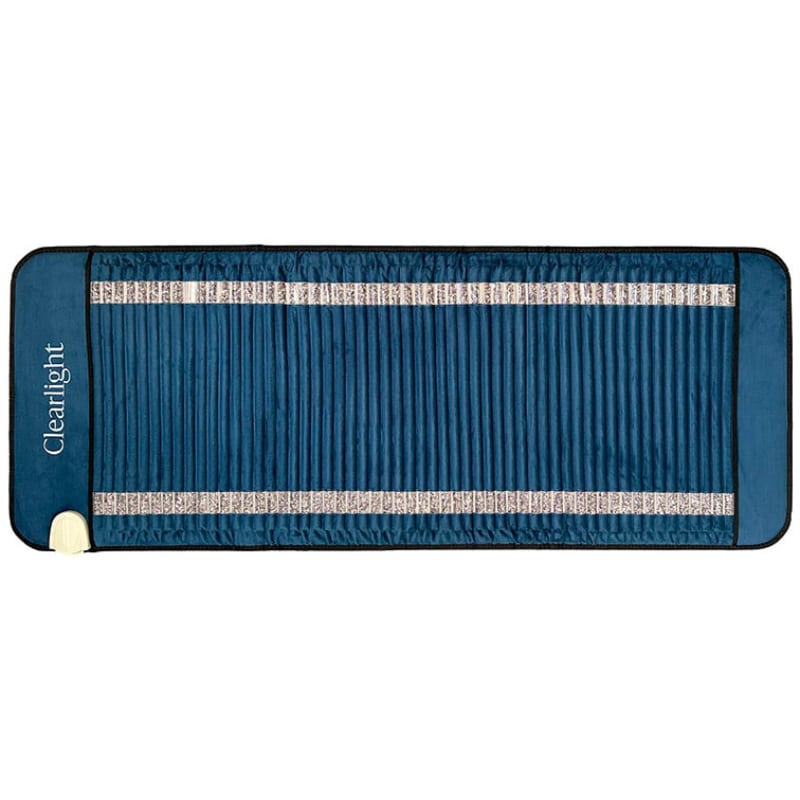 The Clearlight® Amethyst Infrared PEMF Mat
$999

(reg. $1499)

save $500
+ Shipping: $75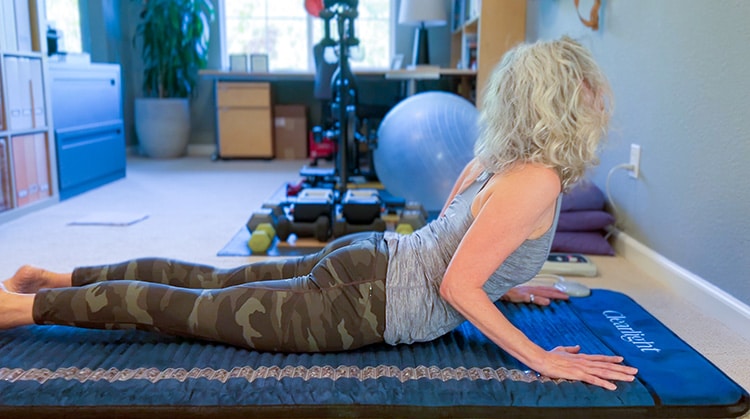 Infrared Heating Mat with Amethyst
Work out, stretch, or relax with your Clearlight Amethyst Infrared PEMF Mat as the infrared wavelengths from over 35 lbs of pure amethyst crystals deeply penetrate and warm your body.  The heat generated from the amethyst begins working immediately to soothe and heal.
Increase your body's natural recovery process with the addition of Pulsed Electromagnetic Field (PEMF) therapy. Delivering a whole-body wellness experience, the PEMF mat is a safe and natural way to boost your body's cellular function and improve your physical and mental health.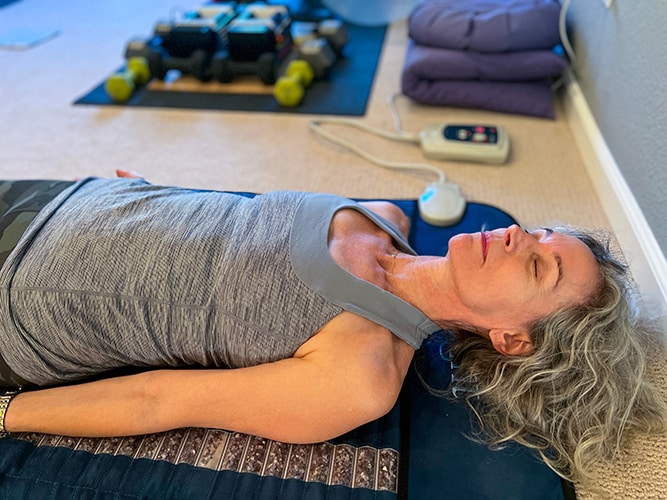 When combining Far Infrared, PEMF, and heated amethyst crystals, the improved wellness benefits of the Clearlight® infrared mat are exponential.
Far Infrared PEMF Mat Benefits:
Muscle Pain Relief
Joint Pain and Stiffness Relief
Arthritis Pain Reduction
Muscle spasms Relief
Inflammation Reduction
Increased Energy
Improved Cell Health
Back Pain Relief
Immune system boost
Restful sleep
Faster Injury Recovery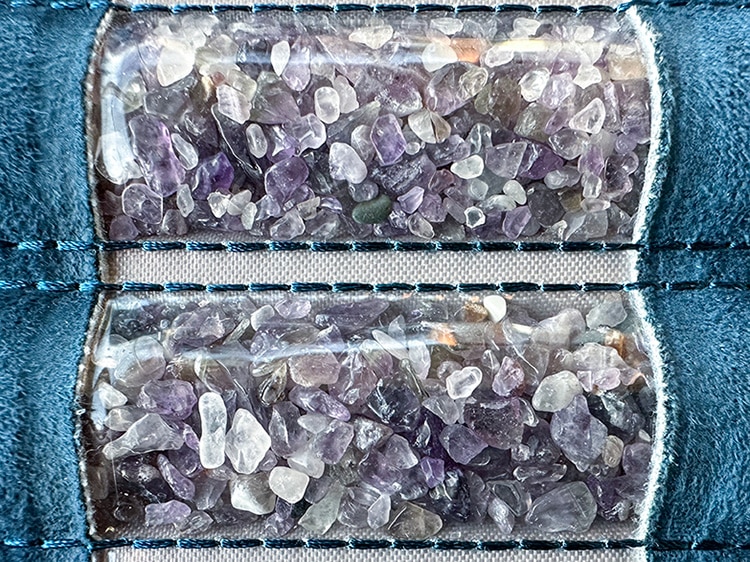 WHAT IS AMETHYST
Amethyst is a semi-precious gemstone that up until the 18th century was considered as valuable as diamond, ruby, emerald and sapphire gems. Amethyst is the rarest form of quartz and arguably the most popular form of quartz. It's a fairly hard gem, and is found within geodes all across the globe. Spectral analysis shows that amethyst crystals contain manganese, which is a mineral that we require every day for good health. The amethyst we use is natural and pure, but many stones on the market today are either synthetic or have been adulterated to produce the desired shades used for jewelry.
Throughout history, purple, lilac, and lavender amethyst crystal have been associated with royalty. Amethyst crystals have also been used to heal a variety of health conditions down through the ages, ranging from alcohol addiction, sleep disorders, mental dysfunction and pain reduction. Recent data has shown that amethyst may also be helpful for detoxification.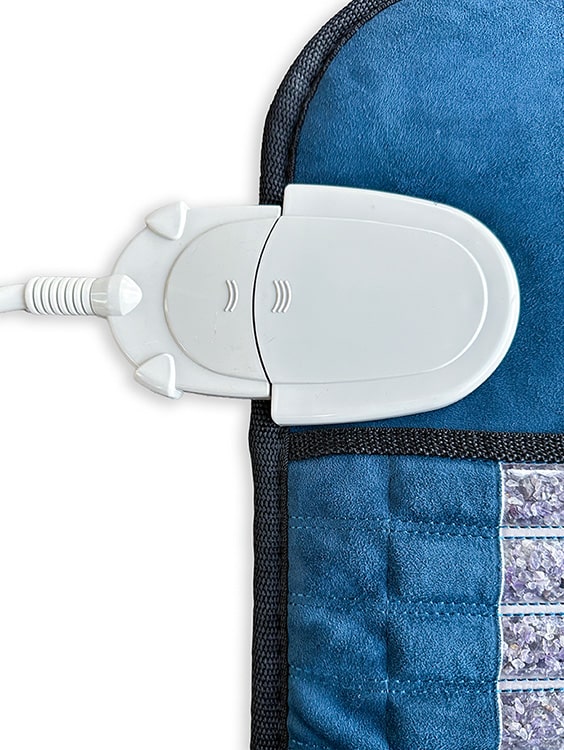 POTENTIAL HEALING BENEFITS OF AMETHYST
Cell Regeneration
Sleep Support
Blood Circulation
Fluid Motility
Mood Support
Antioxidant Activity
Wound Support
Bacteria Fighter
Excerpted from the article 8 Benefits of Amethyst Gemstone by Dr. Edward Group DC, NP, DACBN, DCBCN, DABFM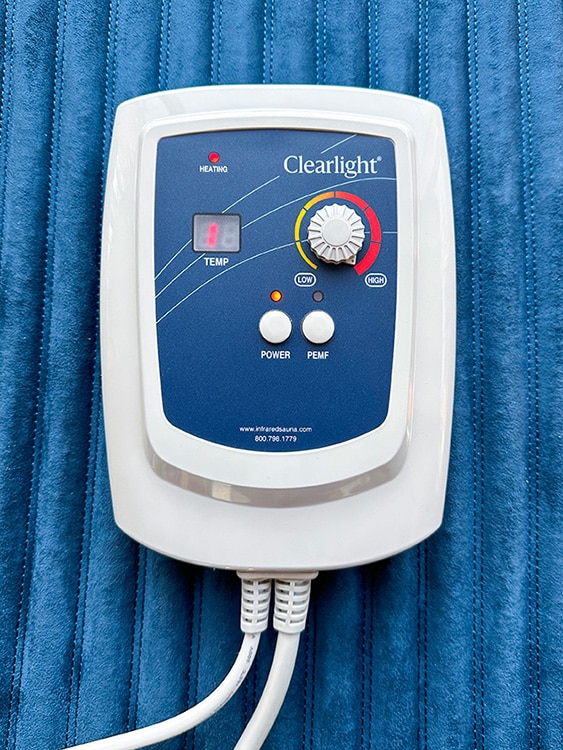 WHAT IS PULSED ELECTROMAGNETIC (PEMF) THERAPY
Your body is composed of cells. Think of these cells as batteries; they can be charged and depleted. Healthy cells contain positive and negative magnetic charges. These magnetic charges require ion exchange to carry chemical particles such as sodium and potassium throughout the body. These elements are essential for the body to function properly.
PEMF therapy treats your cells like batteries. It's common for them to slowly be drained of energy. By the end of a day, your body and mind may feel tired and depleted. That's where the PEMF therapy mat can help. The Clearlight Amethyst Infrared PEMF Mat is a non-invasive way of generating energy in your cells. This amplifies your natural energy and encourages your body to function more effectively.
PEMF therapy has been an FDA-approved therapy for over 40 years and supported by NASA research since the late 1960's.  In 1979 the FDA approved PEMF for treating bone loss.  In 1987 PEMF was approved for edema and pain following surgery.   In 2004, spinal surgery recovery was added to the approved list and in 2011 PEMF was FDA approved for treating depression.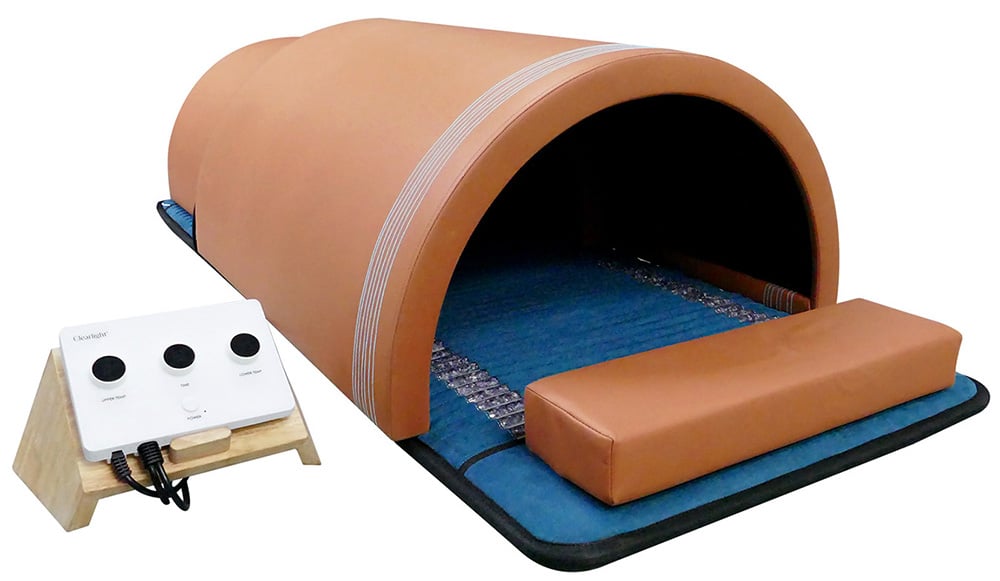 AMETHYST INFRARED PEMF MAT SPECIFICATIONS
Size: 74″ x 28.25″
Weight: 40lbs
Power: 120V/180W/1.5A
Far Infrared Heaters: Low EMF far infrared heat is generated with infrared wavelengths between 6-14 microns
PEMF: Four PEMF Cores Inside the Mat. Frequency Range: 3Hz – 23Hz
Zippered fabric carrying case included
Get the Newsletter
You'll be glad you did!