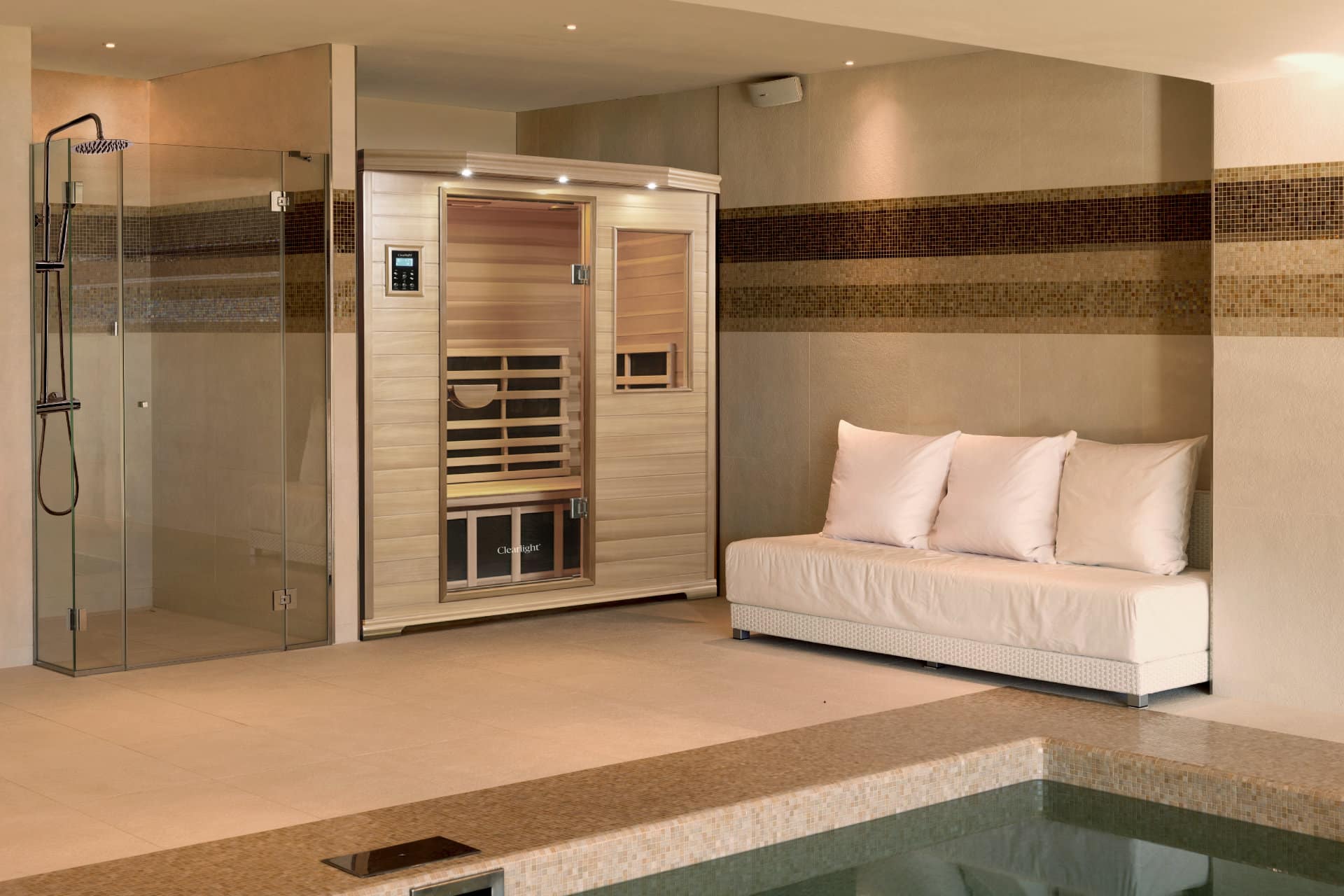 LIMITED LIFETIME WARRANTY
LIMITED LIFETIME WARRANTY
Your Clearlight® sauna comes with another exclusive – the Clearlight® Infrared Limited Lifetime Warranty for residential use. Few other companies offer this type of warranty because no one builds saunas like Clearlight® Infrared.
Their True Wave™ infrared emitters have an estimated operational life of 30,000 hours. Using your sauna 5 times per week, your True Wave™ heaters can last up to 125 years. All of their sauna cabins are both kiln dried and air dried to 7% moisture content and then each panel is pressed to ensure a lifetime free from warping or cracking. All electrical components in your Clearlight® sauna are manufactured to their exact standards and once your sauna comes out of production at their factory, it's set up and tested and run to ensure that it's in top working condition.
In the rare event that you might have an issue with your sauna, the lifetime warranty covers the entire sauna – heaters, controls, electrical and wood… even the audio system. You will never have to worry if anything should go wrong with your Clearlight® sauna.
The Clearlight® Sanctuary Outdoor saunas come with a 5 year warranty on the sauna exterior and a lifetime warranty on the sauna interior and all the sauna components. If you're using your sauna in a commercial location, you're still covered under the Clearlight 5-year warranty.
Clearlight® 
Saunas Warranty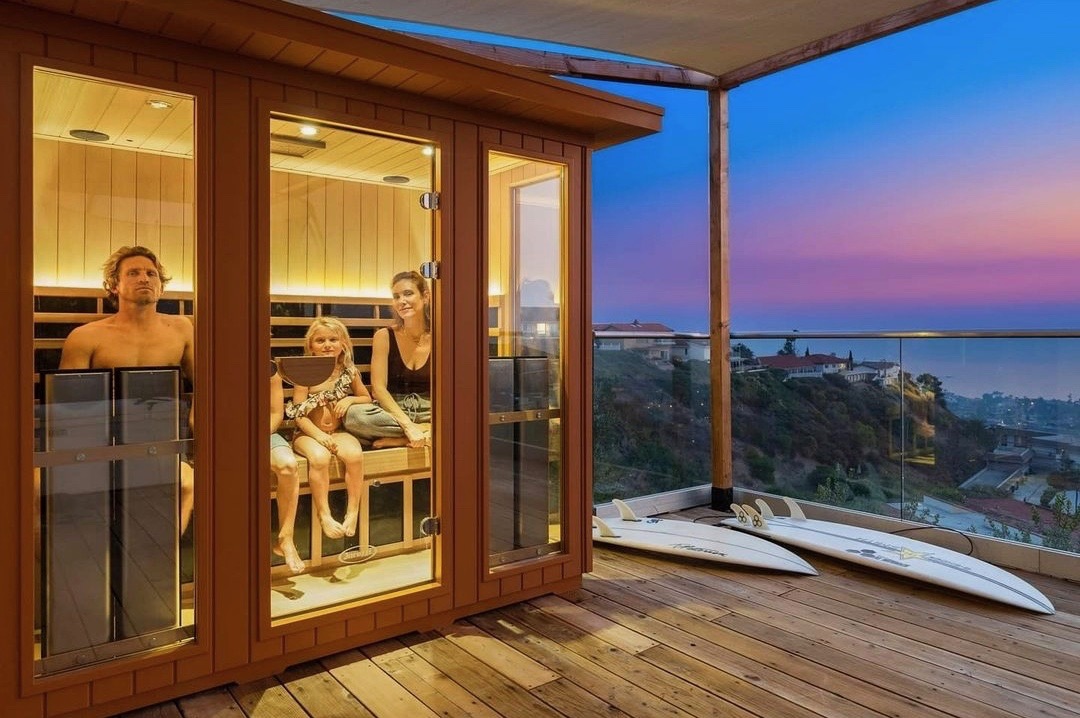 Wood Care in Your Infrared Sauna
Clearlight® saunas are made from the highest quality woods.  All structures using wood are susceptible to minor dents, scratches and scuffing. This is normal and will not affect the integrity or operation of your sauna.
Wood is a living material that continues to respond to climate conditions, even after being manufactured into a sauna. Variations in the color or grain and irregularities such as fine cracks are part of the natural beauty of the wood and in no way should be considered defects. During normal operation, wood may crack slightly due to the changes in moisture level. This will not affect the structural integrity of the sauna.
Prior to shipping, the wood is inspected for consistency, color and quality. Clearlight® saunas are shipped around the globe and can experience slight blemishes, scratches or scuffs in transit. In most cases, these blemishes on the exterior of the sauna can be concealed by using a small amount of furniture polish, oil or other furniture treatment. The interior blemishes, scratches, or scuffs can be either left alone or lightly sanded in the direction of the grain of the wood. Please avoid any treatment containing benzene or a high concentration of alcohol.
Get the Newsletter
You'll be glad you did!