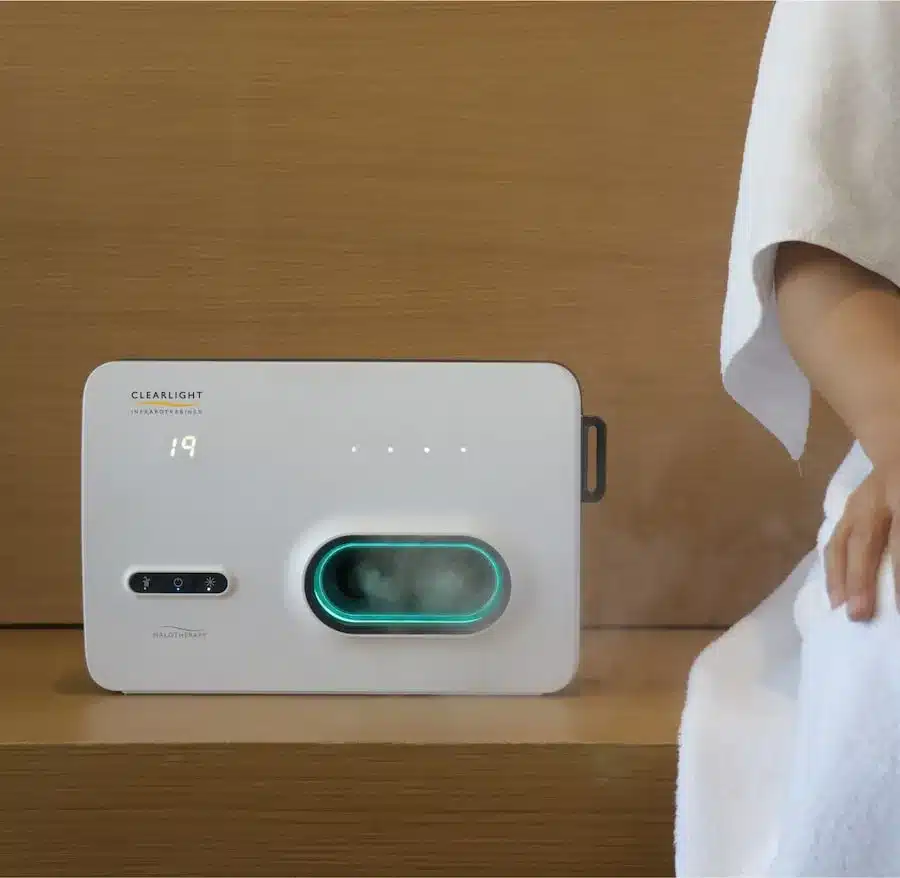 HaloOne® SALT THERAPY DIFFUSER
$1099

(reg. $1599)

save $500
+ Shipping: $50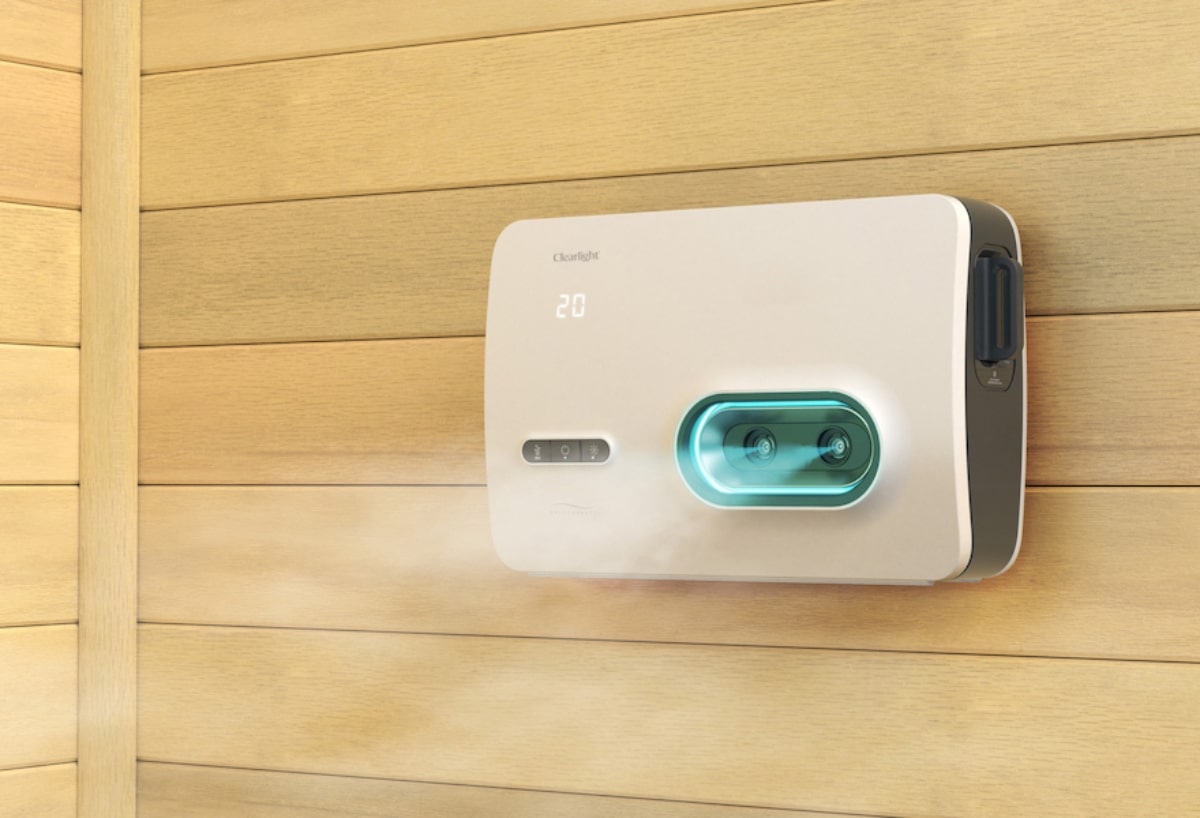 Installing a HaloOne® Halotherapy Generator turns any infrared sauna into a healing salt cave. The conditions of heat and humidity in Clearlight® infrared saunas are perfect for salt therapy. The salt aerosol is distributed evenly giving the optimal salt concentration for healing. Experience European salt therapy in the comfort of your own home.
Features:
Turns any infrared sauna into a healing salt cave.
Saline-based technology creates a microsalt mist to reach deep into the lungs to improve respiratory function.
Saline cartridges are pre-measured for ease of use.
The HaloOne® Halotherapy is portable and rechargeable.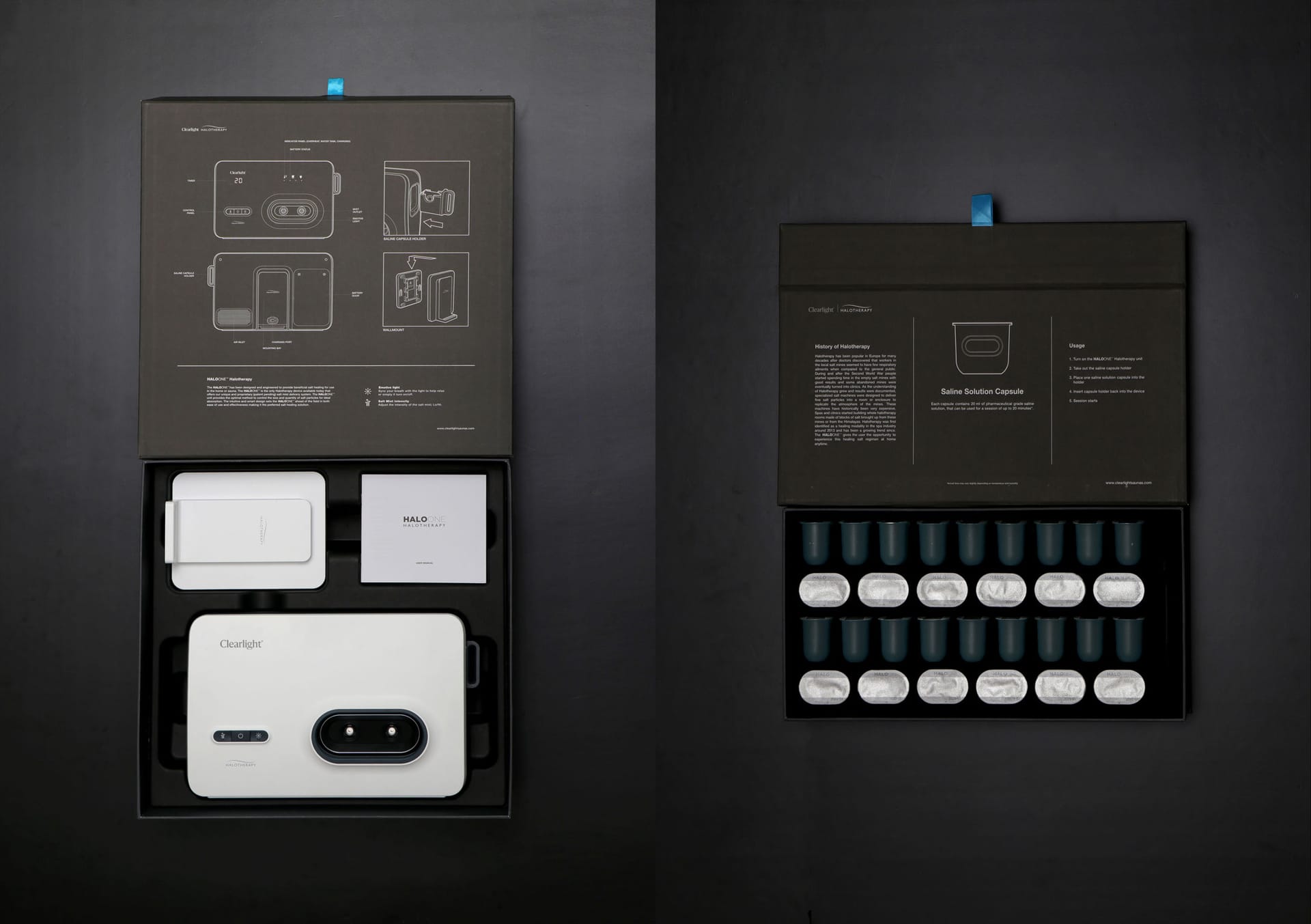 SALINE-BASED TECHNOLOGY YIELDS THERAPEUTIC MICROSALT MIST
The HaloOne® Halotherapy Generator sprays a pure salt mist that spreads evenly through the infrared cabin. Using mist rather than dry salt, HaloOne® offers a superior salt therapy solution to reach deep into the lungs and into the small alveoli to improve the respiratory function.
CONVENIENT SALINE CARTRIDGES
HaloOne® uses one saline cartridge per session; no measuring or clean-up required. Simply insert the cartridge into the side panel.
RE-CHARGEABLE BATTERY OPERATION
HaloOne® Halotherapy is portable and rechargeable. It can be placed in any small room of the house and even works bedside. Charging for an hour allows up to three sessions. The unit plugs into a normal receptacle and has an easy to read battery indicator.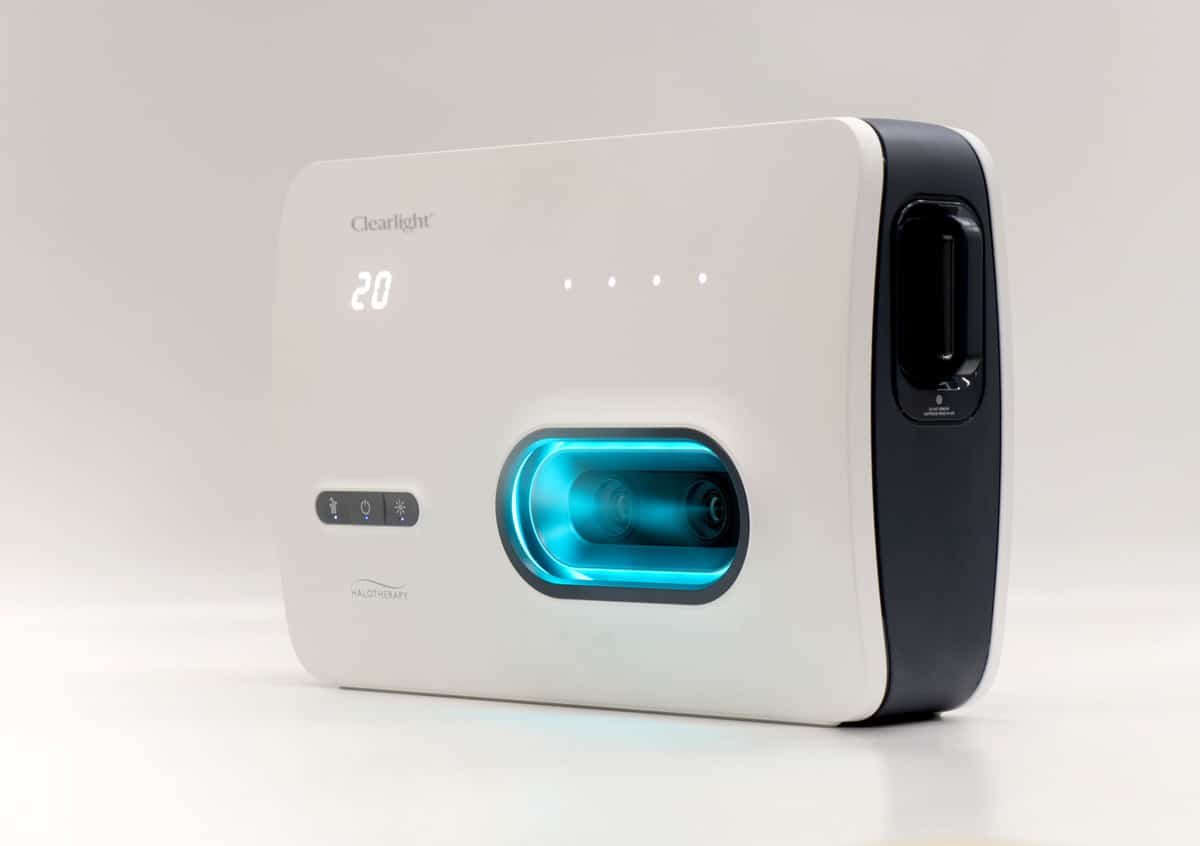 The Origin
20 million years ago Eastern Europe was partially covered by a shallow sea. With the disappearance of the sea, large amounts of layered salt were left behind. In the 14th century people started to mine salt for their own use and to sell. Large salt mines were developed in the south of Poland near Krakow leaving huge chambers deep in the mountains. It was discovered that as a result of working in the salt mines, the miners had very few respiratory conditions.
In fact, this type of salt therapy can be traced back to the Grecian age, when Hippocrates recommended salt inhalation as an effective treatment for respiratory issues.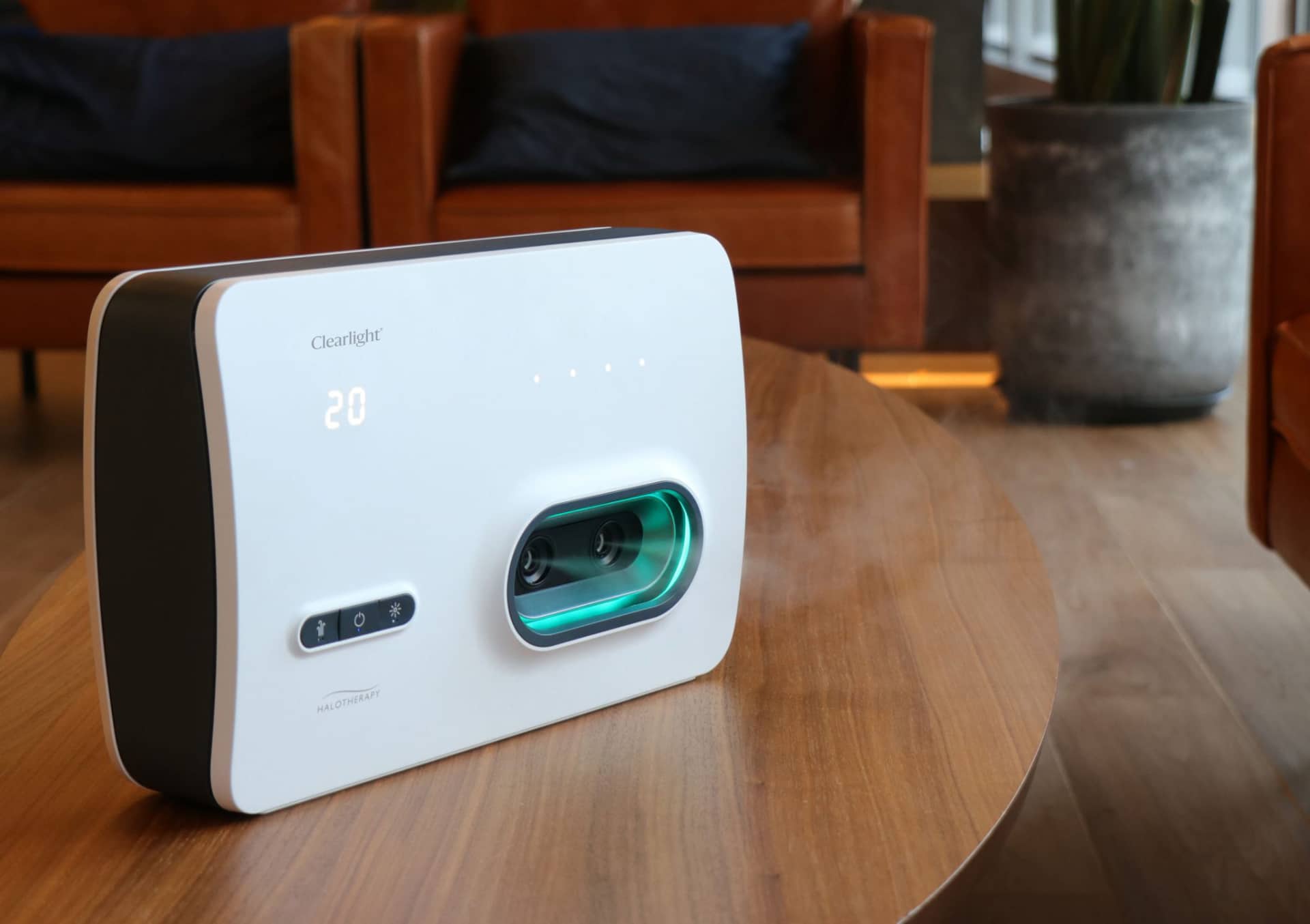 THE DISCOVERY
In the 1840s, a Polish doctor named Feliks Boczkowski noticed something interesting while treating workers in the Wieliczka Salt Mines. Unlike other miners who routinely experienced lung problems from breathing in the pollutants in the mines, he found that patients rarely had respiratory issues. Boczkowski attributed this to the high salt content in the cave's microclimate and he published a treatise detailing his theories in 1843. Several years later one of his pupils opened the first salt inhalation clinic in Poland.
This was not the first-time people made the connection between salt content in the air and improved respiratory health. Catholic monks in Europe regularly brought people with respiratory issues into salt caves and then crushed the salt with their feet to release it into the air.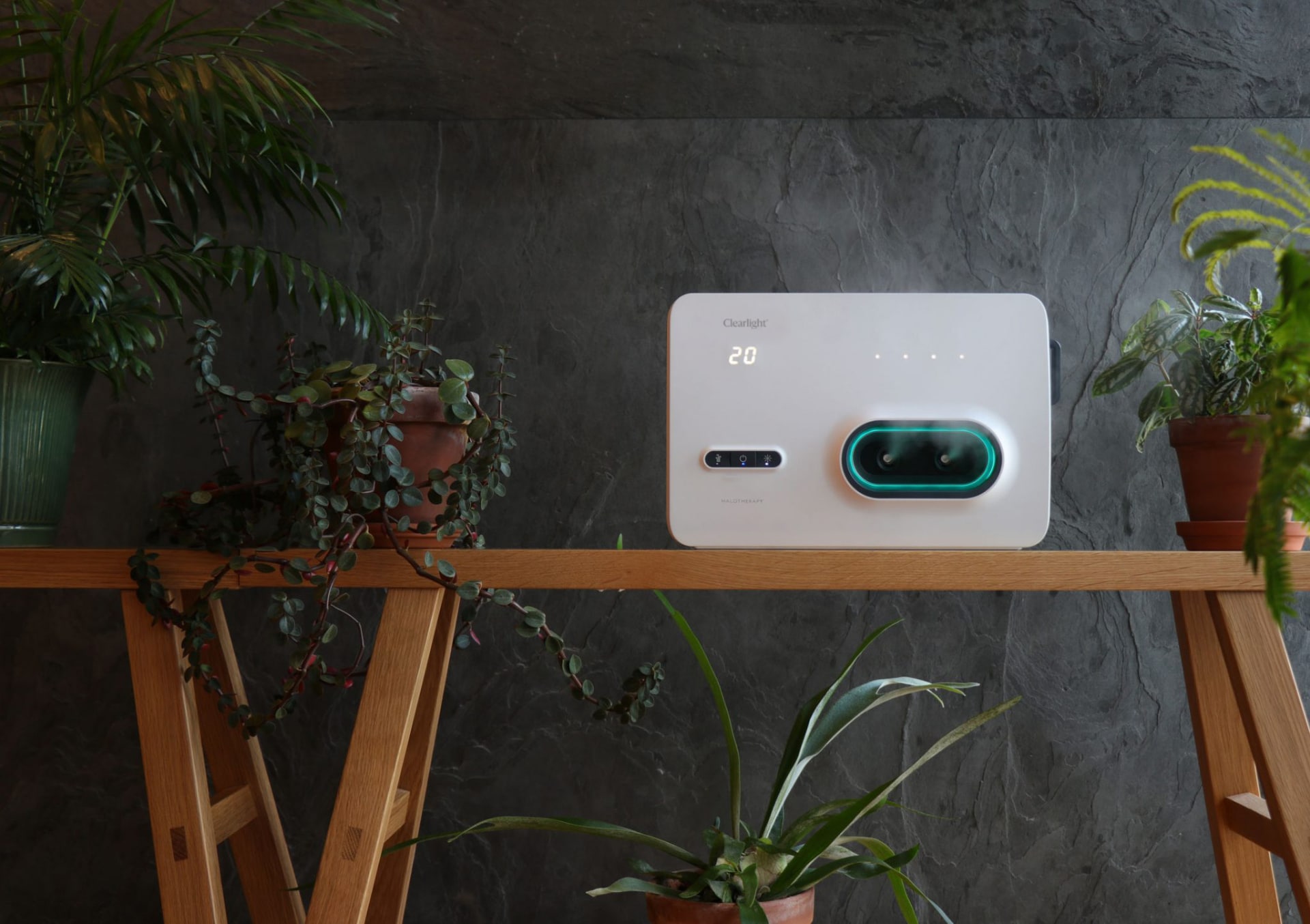 HALOTHERAPY BENEFITS
Many believe that when people inhale air that's been infused with salt, it can help stimulate the respiratory system, reduce inflammation, fight infection, clear blockages and reduce discomfort.
Halotherapy therapy is believed to be antibacterial and anti-inflammatory, and can help with excessive mucus, pathogen agents, digestive issues, depression, skin conditions, and immune system oversensitivity. With all these benefits, it's easy to see that incorporating salt therapy into your life can help improve overall wellness.
Benefits of Salt Therapy
Read More
SALT THERAPY CAN HELP WITH:
Asthma
Colds
Depression
Chronic
Bronchitis
Ear Infections
Seasonal Affective Disorder (SAD)
Breathlessness
Sinus
Infections
Psoriasis
Chest Tightness
Allergies
Eczema
Tonsillitis
Hay Fever
Acne
Laryngitis
Snoring
Rosacea
COPD
Sleep Apnea
Dry Skin
Cystic Fibrosis
Insomnia
Rashes
Get the Newsletter
You'll be glad you did!