Personalize your Sauna with a variety of available upgrades
Clearlight® Infrared Saunas come with the capacity to add a range of additional features to maximize the therapeutic benefits of your infrared sauna experience, turning your sauna into a complete wellness capsule.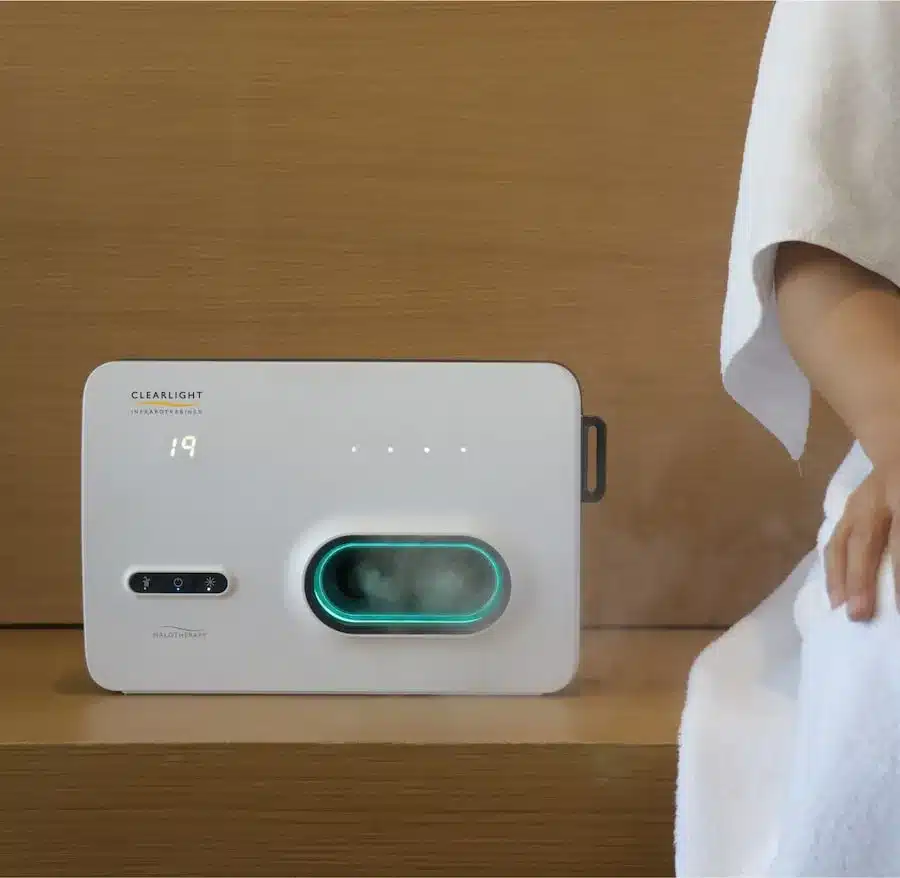 HaloOne® SALT THERAPY DIFFUSER
All Clearlight® Saunas can accommodate the design award winning HALOONE® Halotherapy upgrade.
Halotherapy replicates the natural climate of a salt cave by dispersing a high concentration of microsalt particles into the air, providing a holistic treatment for respiratory conditions.
$1099

(reg. $1599)

save $500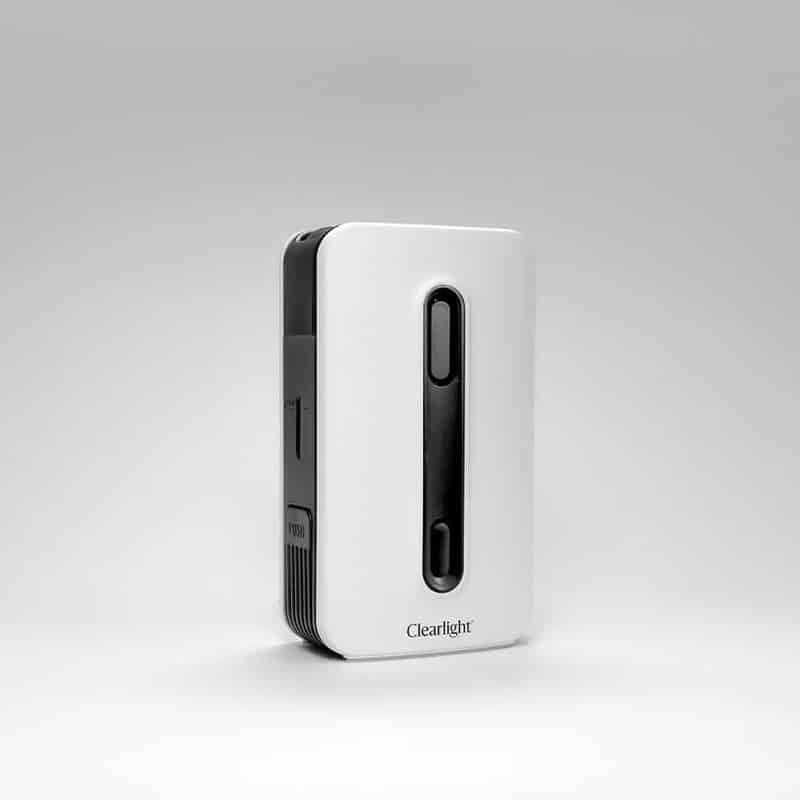 The Clearlight® Aroma One® Essential Oil Diffuser
Enjoy aromatherapy benefits in your sauna, home, or office with the Clearlight® Aroma One® essential oil diffuser. The Aroma One® Aromatherapy Diffuser uses ultrasonic, high-frequency technology to convert water and essential oil into a fine mist that is dispersed in the air.
The Aroma One® essential oil diffuser can be run from any electrical outlet with the included USB-C cable (power cube not included) or can be run with the optional battery (not included). Plugged into an electrical outlet, the runtime is about 4 hours. When running the Aroma One® on the optional battery, you can expect about 2.5 hours of run time.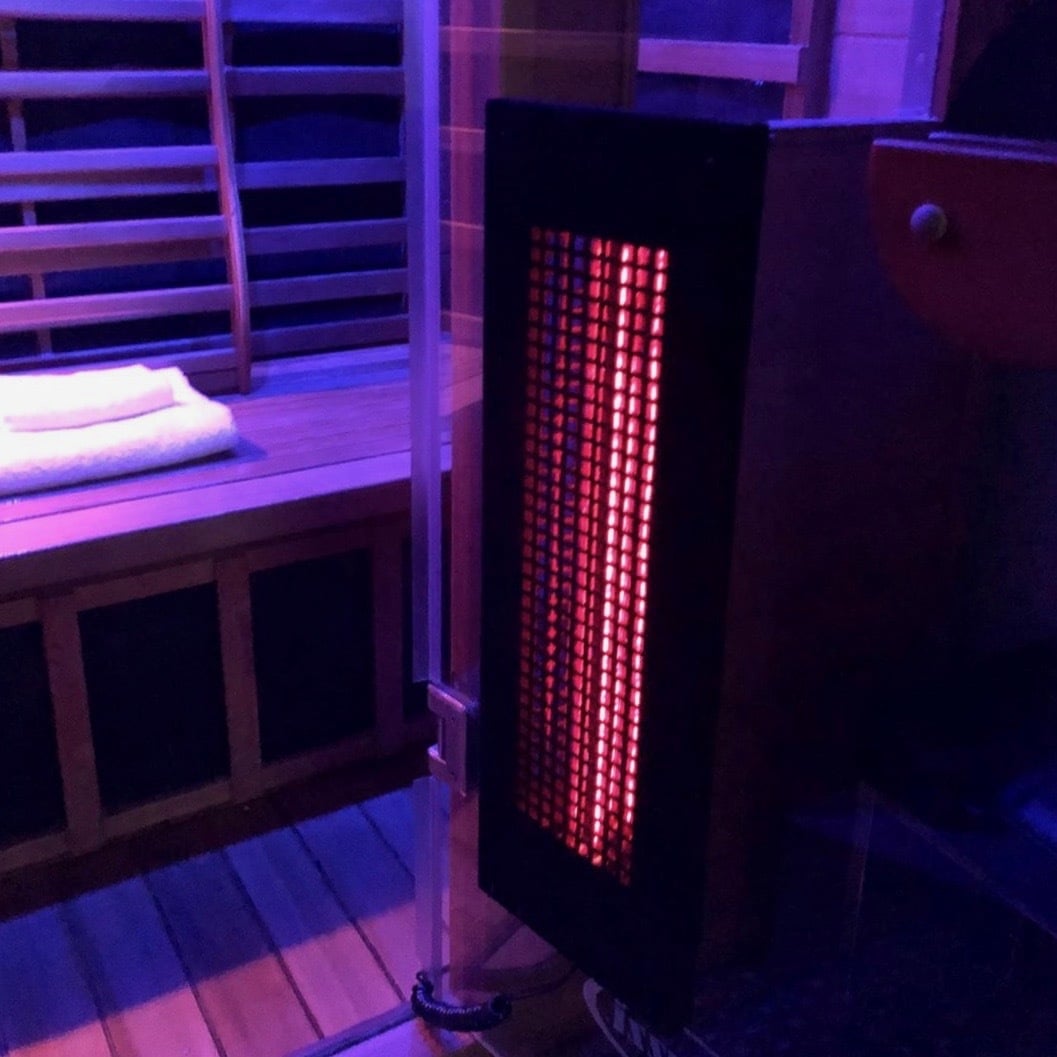 Full Spectrum Door Heater
All Clearlight® saunas can accommodate an extra 300 watt Full Spectrum Heater. Add an additional 300 watt full spectrum heater to your sauna and benefit from the advantages of the entire infrared spectrum. It is mounted on the interior of the door, plugs conveniently into a socket already built into your sauna and can be controlled separately via the pre-installed control panel.
For Clearlight® Premier Sauna owners, this add-on upgrades your sauna from far-infrared to full-spectrum.
$500

(reg. $600)

save $100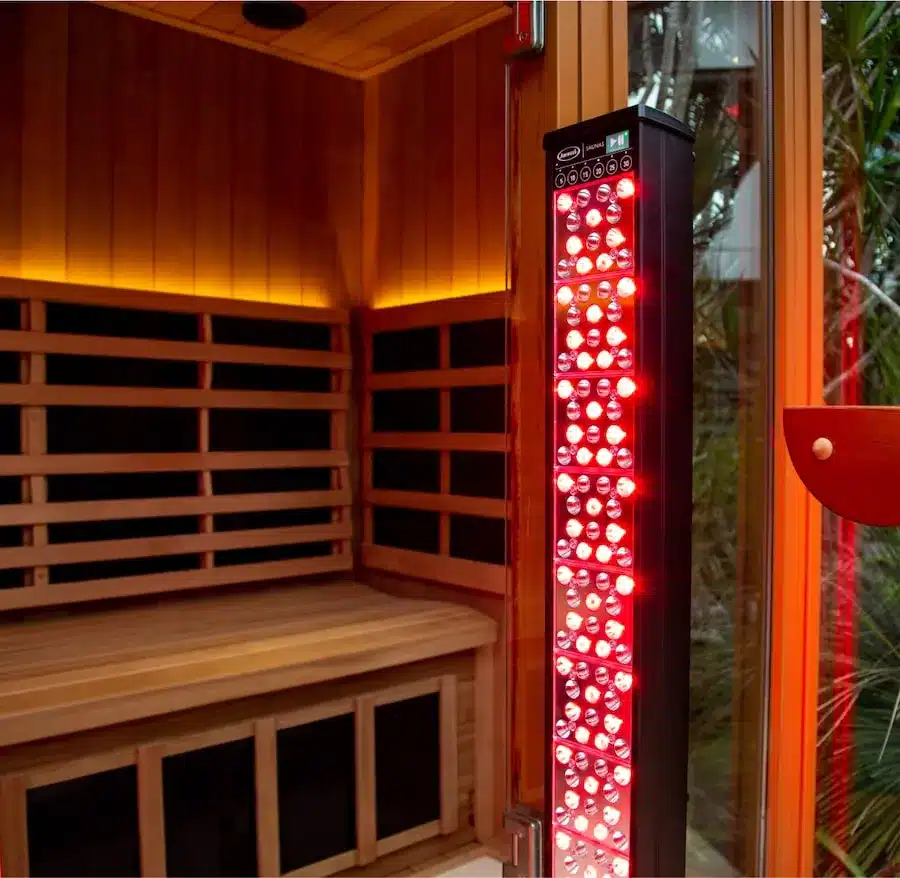 Red Light Therapy Tower
Most Clearlight® saunas can accommodate a Red Light Therapy (RLT) Tower.
Intentionally designed for inside your sauna, with a built-in advanced cooling system, this is the only Red Light Therapy device that can operate in the high temperatures of an infrared sauna without being damaged by the heat.
The Red Light Therapy Tower combines high-intensity narrow and wide optic LEDs to ensure maximum exposure to near-infrared and visible red wavelengths over your body, benefitting your mitochondria, skin health, circulation, and more.
$1499

(reg. $1999)

save $500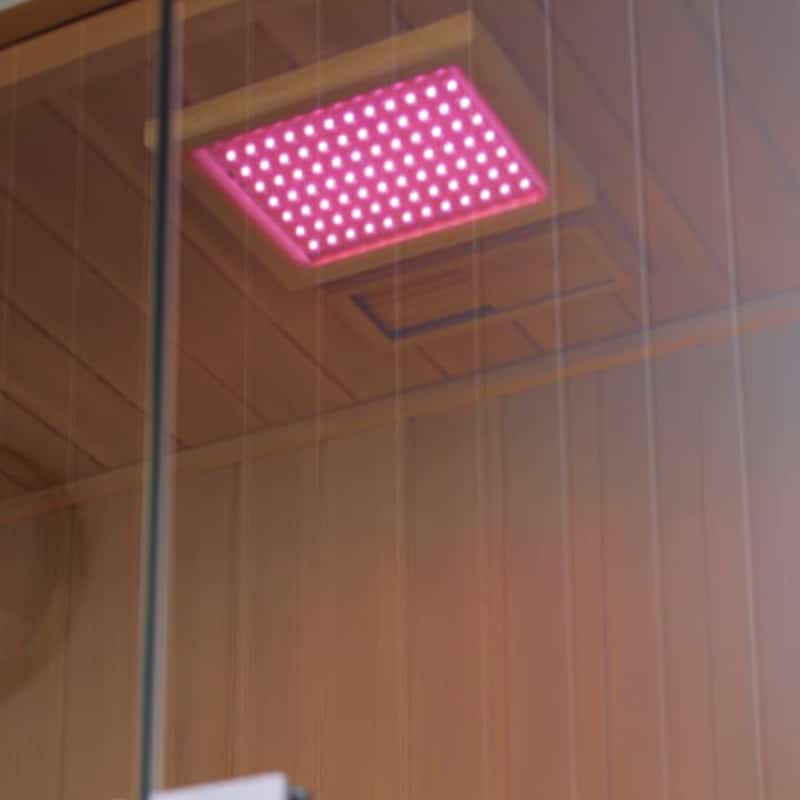 Advanced Chromotherapy
All Clearlight Premier™ Saunas can be upgraded with Advanced Chromotherapy which offers 96 LED Lights, 12 vibrant colors and a handheld remote control. (Comes standard on Sanctuary models.)
$500

(reg. $600)

save $100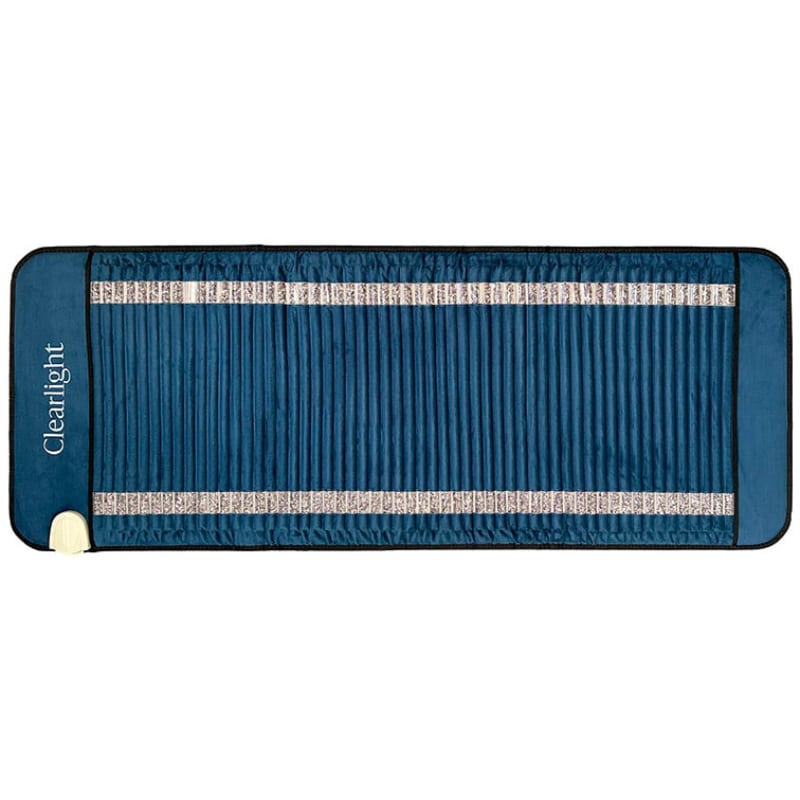 The Clearlight® Amethyst Infrared PEMF Mat
Work out, stretch, or relax with your Clearlight Amethyst Infrared PEMF Mat as the infrared wavelengths from over 35 lbs of pure amethyst crystals deeply penetrate and warm your body. The heat generated from the amethyst begins working immediately to soothe and heal.
Increase your body's natural recovery process with the addition of Pulsed Electromagnetic Field (PEMF) therapy. Delivering a whole-body wellness experience, the PEMF mat is a safe and natural way to boost your body's cellular function and improve your physical and mental health.
When combining Far Infrared, PEMF, and heated amethyst crystals, the improved wellness benefits of the Clearlight® infrared mat are exponential.
$999

(reg. $1499)

save $500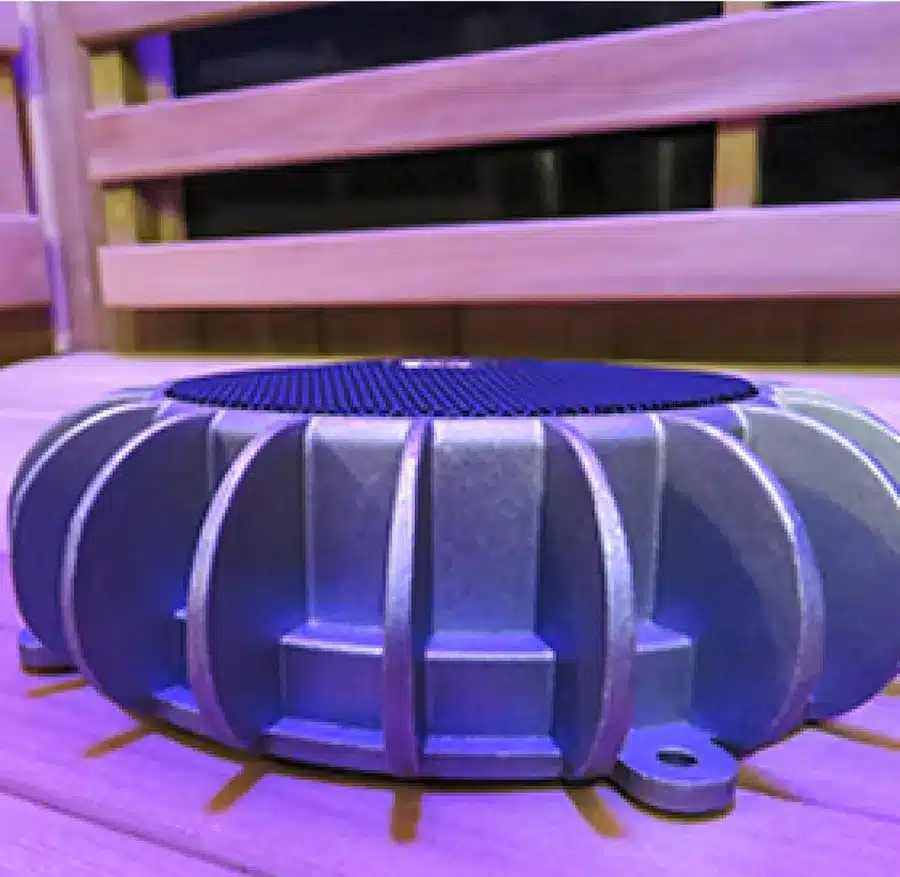 VRT – Vibration Resonance Therapy
Most Clearlight® saunas can accommodate the Vibrational Resonance Therapy upgrade.
A combination of sound and vibration, the VRT is used to provide deeper relaxation during your sauna session. The VRT can be operated through Bluetooth or the sauna's control pad, and installed underneath the sauna bench.
The VRT synchronizes both sound and touch, assisting users in meditation and comfort during their sauna sessions.
$550

(reg. $750)

save $200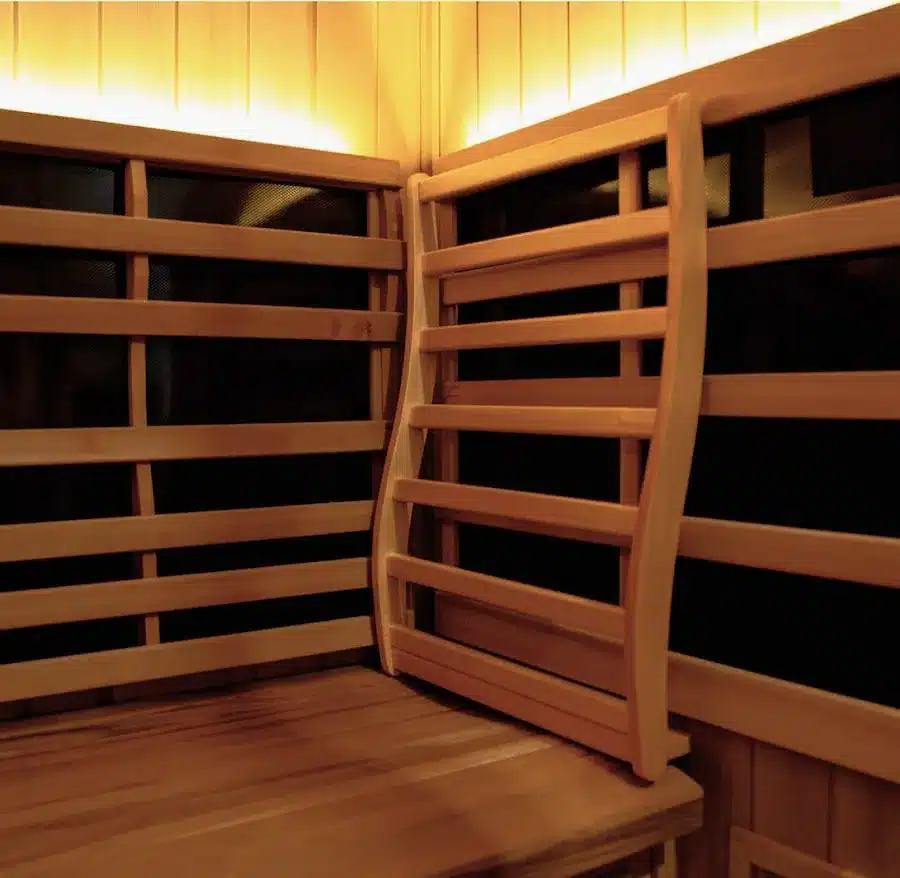 Ergonomic Backrest
The movable backrest offers extra back support and comfort during your sauna session.
Designed by Dr. Raleigh Duncan, a Chiropractic Physician and Clearlight Founder, this is another added level of comfort to the experience.
Use your backrest to sit comfortably against the side wall with your legs resting on the bench. Since you are surrounded by panel emitters, you have maximum flexibility choosing your sitting position, without losing effect.
Get the Newsletter
You'll be glad you did!