What to Consider When Purchasing a Sauna
September 1, 2022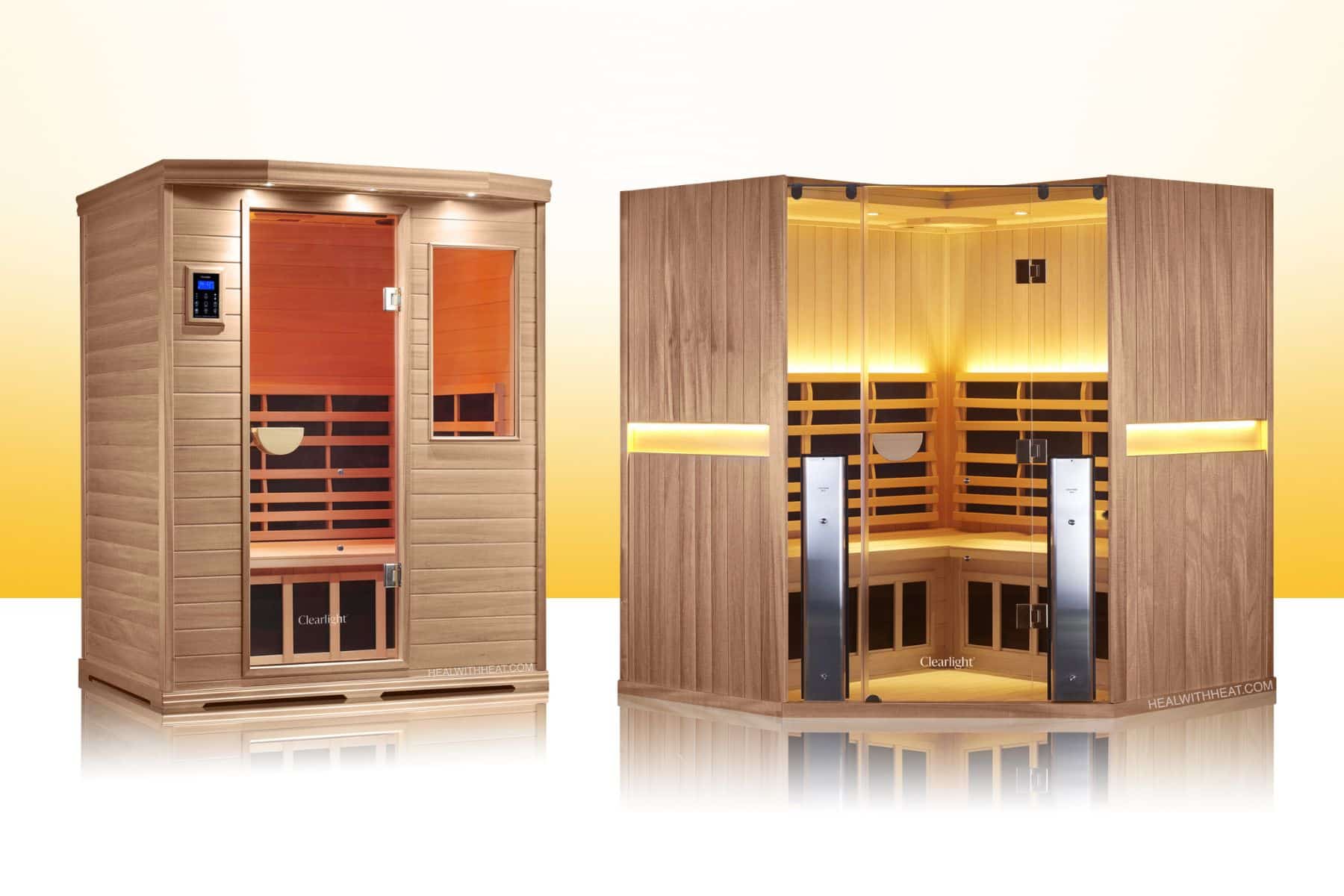 Infrared saunas are all the rage these days, but when it comes to selecting a model, the choices can be overwhelming. Fitting it into your budget is key, but there are many other factors to consider. Not all saunas are created equal, so we put together a helpful list for you to consider prior to making your purchase.
Quality
A question worth asking is, what do I value in a product? Quality, craftsmanship, warranty? All saunas are designed differently. One of the first things we recommend when shopping for a safe, high-quality sauna is to find out what the levels of EMF/ ELF exposure emanating from the sauna heaters are. It's a good sign if a company posts a 3rd party independent laboratory report verifying their claims on their website. If not, that's a huge red flag. To avoid toxic adhesives, make sure any glues or finishes are non-VOC products. We also encourage environmentally-focused wood options such as FSC (Forest Stewardship Council) certified, meaning the wood has been sustainably harvested. Lastly, but highly important, is the overall protection of your investment – the warranty. When investing in a sauna, it's essential to know it's built to last. Clearlight has set the bar high with a true Lifetime Warranty backed by 25 years in the industry.
Location
Since your sauna will quickly become your health haven, location is key. Your sauna can be set up in any room imaginable: master bath, garage, basement, bedroom – we've even installed one in someone's kitchen! Ask yourself, will the sauna be easily accessible? We've found the closer the sauna is to you, the more likely you are to use and enjoy it. We also have two fantastic outdoor infrared saunas to create the perfect wellness oasis. When selecting your location it's good to keep in mind some of the basics: is the floor/foundation solid and level? Do you have access to an electrical outlet? Some saunas plug right into a standard 3-prong outlet and others require a dedicated 120v or 240v outlet.
Capacity
What is the intention of your sauna space? Will you be hosting friends and sharing the healing heat or will it be your private retreat? Do you prefer to lay down in the sauna, sit-up, or workout? Some saunas allow ideal floor space for yoga and working out while others are more compact. Imagine yourself in your sauna and this will help narrow down the model choices. PRO TIP: Over the years, we've had customers come back to us and say, "I wish we bought a larger sauna." We've never once heard a customer say, "I wish we purchased a smaller sauna." To avoid this, we highly recommend taking the Sauna Quiz. It's a great way to explore what size and shape will be perfect for you.
Aesthetics
We're here and happy to help guide you, but selecting the right sauna is a personal decision only you can make. We offer two model types – Premier and Sanctuary. Premiers have a more traditional, cozy design while the Sanctuary has a more open, modern vibe with a full glass front and ceiling. There are also two wood options to choose from: Cedar and Basswood. Cedar has a warm, reddish wood tone with a bit of character and a light pleasing aroma. Basswood is a lighter-toned wood that's hypo-allergenic. All Clearlight Saunas are made with FSC certified wood and will be a beautiful addition to your home
Accessories
We offer a variety of wellness accessories that can be added to your sauna at any time. The Red Light Therapy Tower is our #1 customer fave and a fantastic addition to your sauna. Combining red light with infrared heat is a powerful therapeutic combination (skin, collagen, inflammation, pain, etc). The Red Light Tower attaches to the glass door and can also be mounted separately on a stand for use in, or outside, the sauna. Clearlight is proud to have the only Red Light Therapy unit on the market that can safely be used inside a sauna. Each Clearlight Sauna comes equipped with the safest, most effective infrared technology, Chromotherapy lights and a Nakamichi sound system. To enhance your sauna experience, you can add any of the following accessories: ergonomic backrest, aromatherapy diffuser, HaloOne salt therapy diffuser, vibration resonance therapy and custom cushions.
Splurging on a glorious trip to a tropical island may be on your to-do list, however, investing in a quality infrared sauna is like having a wellness center or spa right in your own home – providing you with a daily relaxing, therapeutic experience and long-term health benefits for you and your family. We encourage you to do your due diligence and take your time researching ~ we're here for you when you're ready.
Get the Newsletter
You'll be glad you did!